The 2023 Genesis GV60 is both a brand new model for the Korean luxury maker and its first fully electric vehicle. Some, including the brand itself, might want to label it a crossover; others will call it a hatchback. But as we learned from Shakespeare, "What's in a name? That which we call a rose. By any other name would smell as sweet." And after a day of ripping up the roads in Texas Hill Country, what we'd say with certainty is that it's quick, sporty, and fun to drive—no matter what you call it.
Get Up and Electric Go
Built on the same electric platform as the Hyundai Ioniq 5 and Kia EV6, GV60 comes in two iterations: Advanced and Performance. Both feature all-wheel drive and two electric motors. The former is charged up with 314 hp and 446 lb-ft of torque. The Performance model adds more pop, thanks to a larger front electric motor, providing the driver with 429 hp and 446 lb-ft of torque. A "Boost" button cranks the output to 483 hp and 516 lb-ft for 10 seconds, thanks to a Fast & Furious-style nitrous system.
We let the Performance model eat up a few roads, highways and city streets around Austin and found the GV60 is the definition of a hot hatch (oops, we've shown our hand). It quickly and effortlessly flies from 0 to 60 mph in a scant four seconds. Sharp steering and an electronic limited-slip differential make carving corners a delight, though the car's beefy 4,900-pound curb weight becomes more noticeable as you get aggressive in the corners. Also, when you lift off the accelerator, the regenerative brakes start to grab, changing the balance of the car faster than it would otherwise (something you'll want to consider before choosing your line).
On the highway, the GV60 comfortably cruises with a smooth, supple ride, thanks in part to 'road preview,' which uses a camera-based system to spot bumps in the road ahead and prepare the suspension. The experience is further enhanced with the suite of Genesis' driving aides, including adaptive cruise control and lane assist, which are some of the best on the market and take much of the pain out of rush-hour traffic.
A Look Inside
The cabin of the GV60 is stylish and serene. Though uncluttered, it's not overly minimalist like some other electrics. This feels like you're driving a car and not just riding on an iPod (let's pretend they're still making those).
Of course, this being 2022, cars still need a ginormous screen, and the GV60 deploys a honking piece of glass that features a duo of 12.3-inch displays, one for instrumentation and another to control the car's systems, media, and navigation.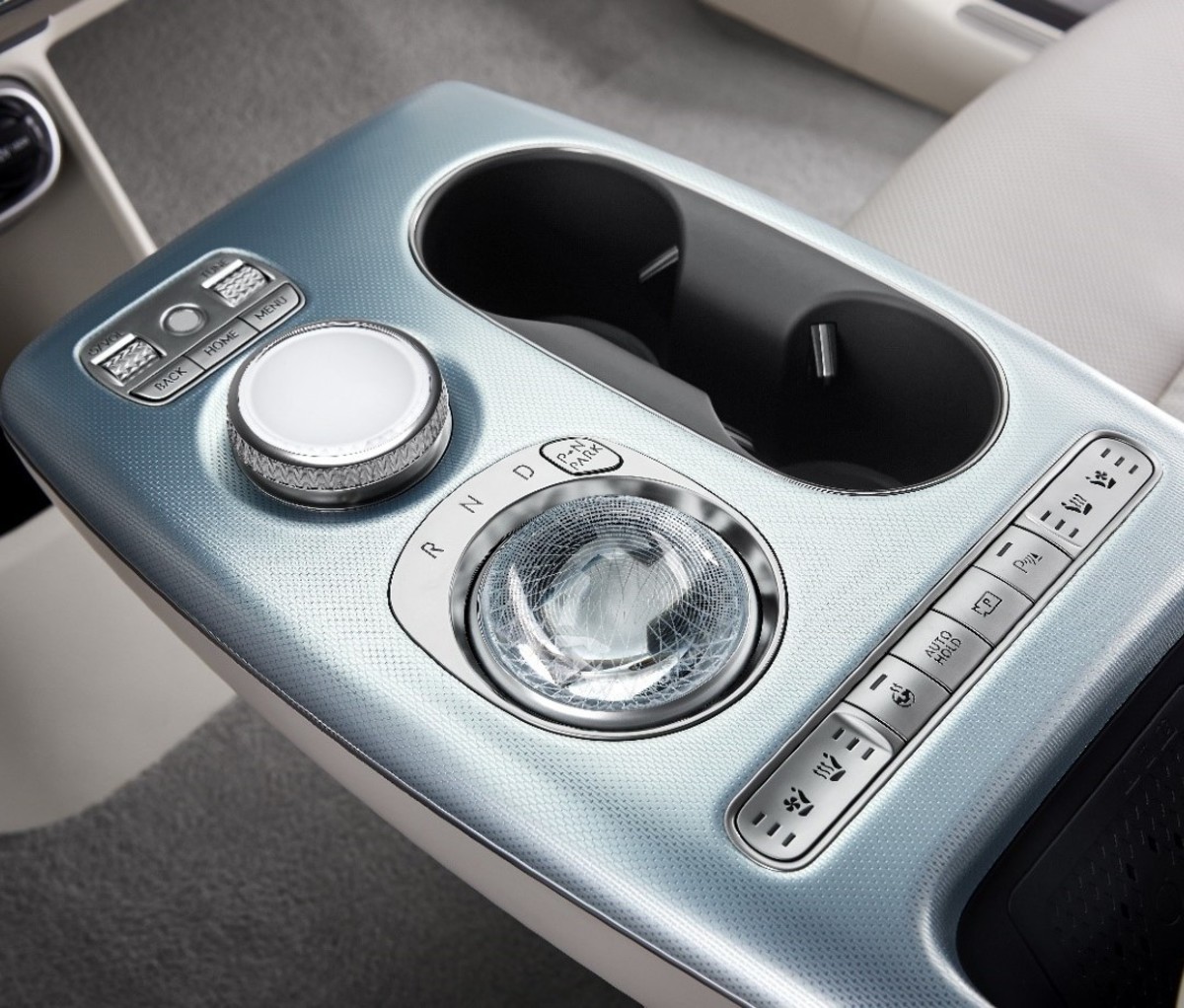 Then there's the crystal sphere. Sure, it's totally superfluous, but when we first saw a version of it in the Genesis X Concept, our jaw dropped. While the car is switched off, the sphere emits an ambient light. When it's time to drive, the sphere flips over revealing a shift-by-wire dial. This is one instance where automotive whimsy actually made it to production and we can't help but applaud!
Other features in the GV60 include a drawer-style glovebox, a fixed panoramic roof and an ample 25 cubic square feet of cargo space. Plus, the 17-speaker Bang & Olufsen audio system deploys active noise cancellation to keep the road noise at bay, even when you don't have the music cranked.
A Car That Sees You
The GV60 marks a total paradigm shift. One no longer needs a key to open the doors or even drive the car. With a couple of quick scans (face and finger), you become the key. Once paired with a human, a near-infrared camera on the driver-side door pillar will unlock the door and a fingerprint scanner on the center console will allow said human to switch the GV60 on and drive off into the sunset.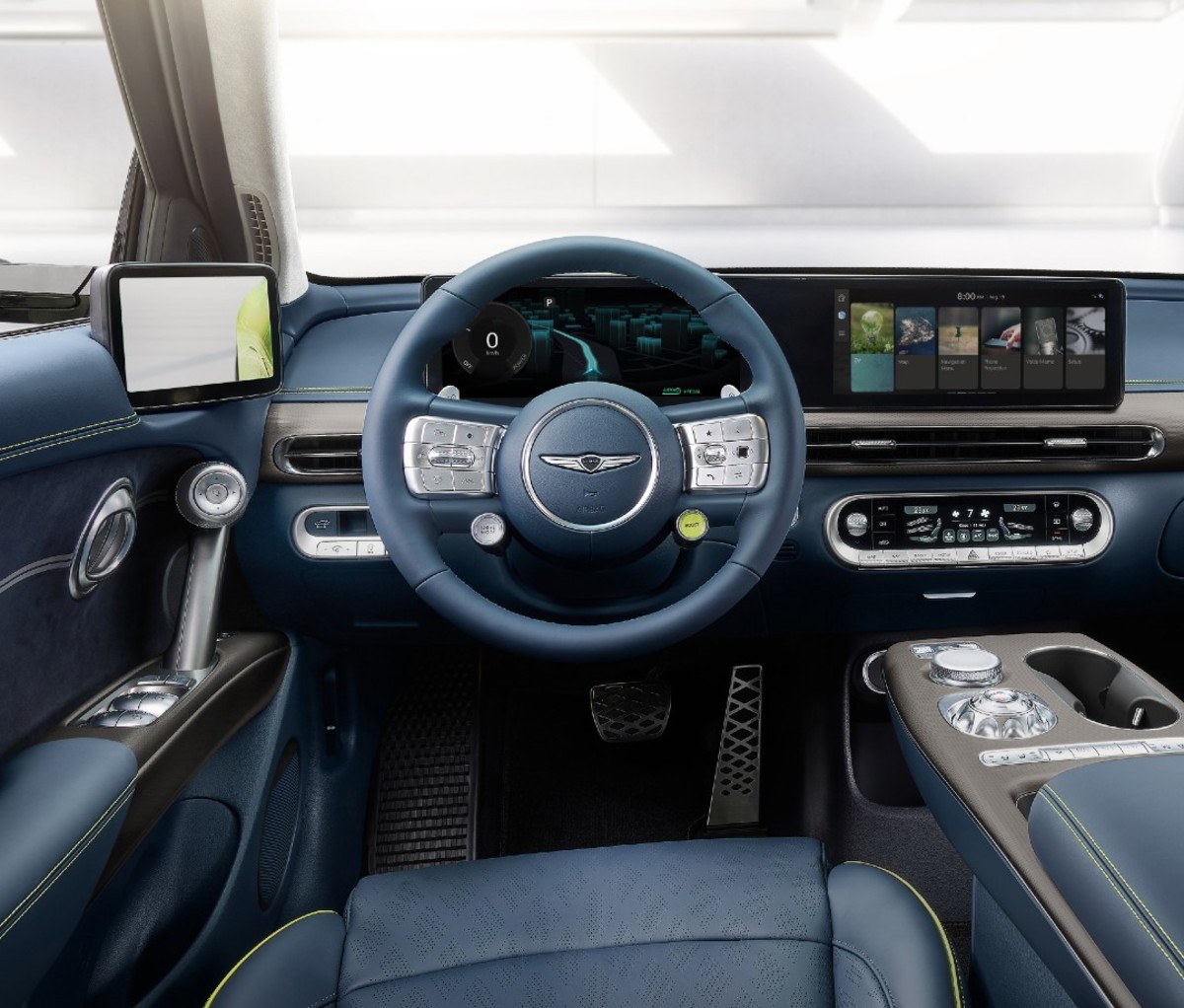 The GV60 also allows the use of Apple Car Key, so you can easily share access with others digitally. Or you could just loan them a physical key fob. It still comes with those…for now.
We have but one bone to pick with the tech experience inside the GV60. Apple CarPlay and Android Auto require a cord and won't work wirelessly. A modest inconvenience, but perhaps this can be solved with a short-term, over-air update.
How Far Will It Go?
The Advanced model can go 248 and the Performance 235 miles before needing a recharge. Not exactly road-trip worthy, but plenty for a work week of commuting.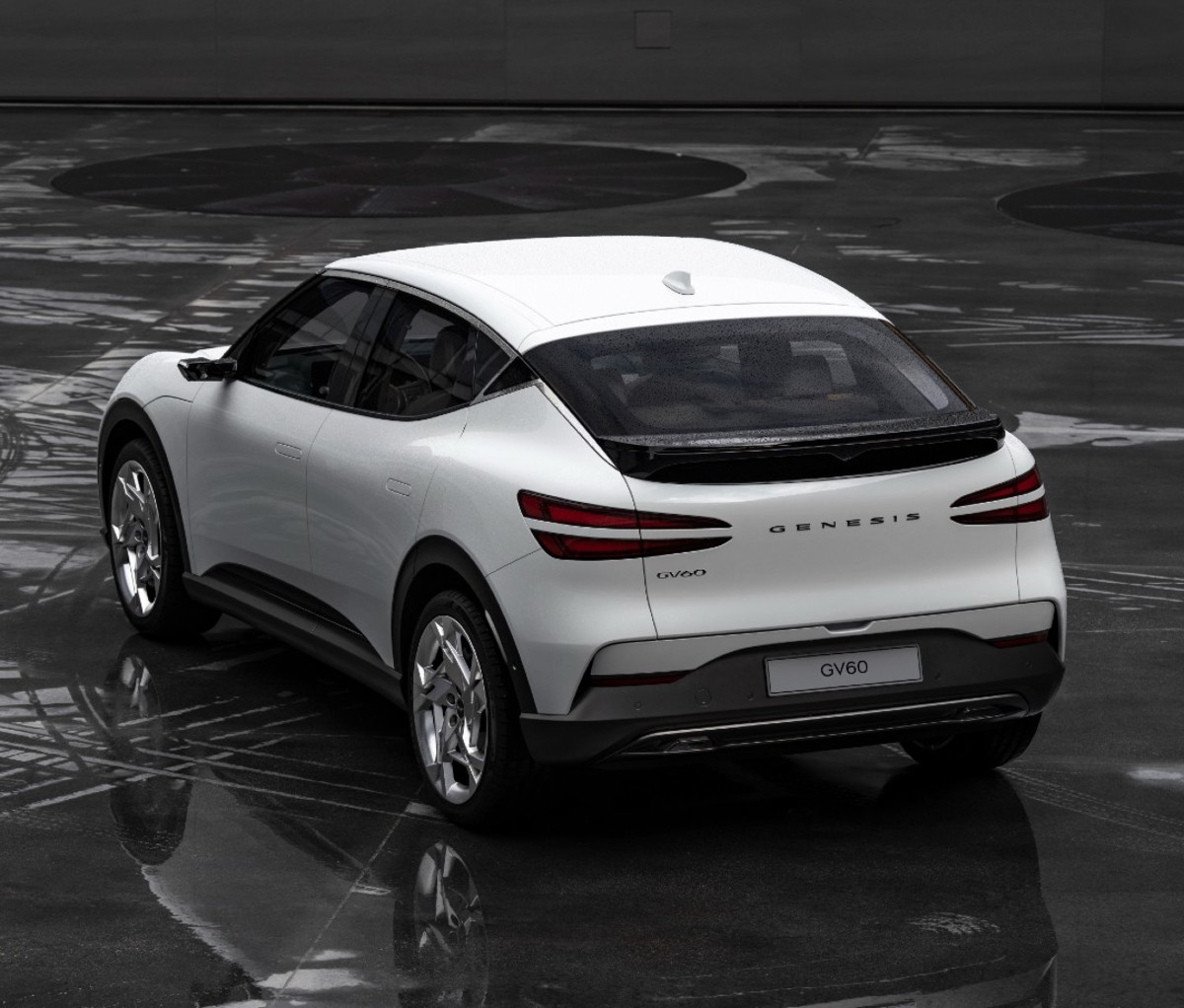 On our Texas jaunt, we didn't go far enough to need a recharge, but the brand claims a Level 2 charger will take the battery from 10 to 100 percent in about seven hours. If you have access to an 800-volt DC fast-charger, you can juice the battery from 10 to 80 percent in 18 minutes. Plus, Genesis has partnered with Electrify America, giving three years of 30-minute charging sessions on the house.
In the end, what's in a name? Feisty CUV or legit hot hatch, call it whatever you like. The Genesis GV60 is still an electric we'd love to spend a little more time driving.
[From $58,890; genesis.com]