Green powders have taken off in the supplement market and for good reason. Eating fruits and veggies—especially those dark, leafy green ones—improves your health. It's indisputable. But it's tricky for most people to get the recommended five servings in their daily diet, which is why adding a supplement can help.
The real deal is always optimal, but green powders have been shown to up your nutritional intake of key vitamins and minerals with the added bonus of being incredibly convenient to consume. Thing is, picking the right green powder for you isn't as easy as rolling up to a farmstand or grocery store and buying a head of broccoli. There's a lot of junk out there touting to be good for you when it's really not.
We talked to experts and scrutinized labels to find the cream of the crop and answer some of the most common questions: What green powders taste good? Are green powders worth it? Are green powders safe? What are green powder benefits? Meet the starting lineup.
Best Green Powders of 2023 to Supplement Your Diet
Best Overall Green Powder: Athletic Greens AG1
Best for Athletes: BPN Strong Greens
Best With Probiotics: Vibrant Health Green Vibrance
Best Capsule: Codeage Five a Day Fruits & Vegetables
Best Flavored: Nested Naturals Supergreens Chocolate
Best for On-the-Go: Amazing Grass Fizzy Green Tablets
What are Green Powders?
Generally, "green powder" refers to a mix of greens that are either dried and crushed or juiced and dehydrated into a powder. "Popular green ingredients are spinach, kale, broccoli, collards, parsley, seaweed, spirulina, and chlorella, which are all loaded with nutrients and may facilitate detoxification," explains Megan Hilbert, R.D., who works as a coach with Journey, a personalized health and nutrition service.
Other ingredients include barley grass, wheatgrass, alfalfa leaf, and similar plants. Occasionally, these green powders also contain antioxidants from nutritional extracts, fruits, and probiotics.
Why Take Green Powders?
"Green fruits and vegetables offer numerous health benefits, including reduced risk for disease, improved heart health, stronger bones, better digestion, increased energy, and more," says Mahmud Kara, M.D., founder and CEO of natural remedy provider KaraMD. "The benefits of greens come from the high amounts of antioxidants, essential vitamins and minerals, and fiber found in these foods."
Despite being told to eat green since childhood, only 12 percent of the U.S. population actually eats the recommended amount of fruits and vegetables daily, according to the Centers for Disease Control and Prevention (CDC).
While supplements can't replace a well-rounded, nutrient-packed diet, green powders can help fill the gaps in a diet lacking all the phytonutrients that come from getting in your daily five servings. "When we look at a green powder specifically, one of the largest benefits is increased nutrient intake [because] oftentimes, many people don't eat enough greens through diet alone," says Kara.
In fact, the National Health and Nutrition Examination Survey and other supporting studies show that people who take supplements are more likely to reach the recommended daily amount of micronutrients.
A study in the International Journal for Vitamin and Nutrition Research found that people who took powdered fruit and vegetable supplements had higher levels of specific carotenoids and vitamins A, C, and E than those who didn't. These organic compounds are essential for human health, but your body cannot make them—you need to get them from food or supplements.
Best Green Powders of 2023 to Supplement Your Diet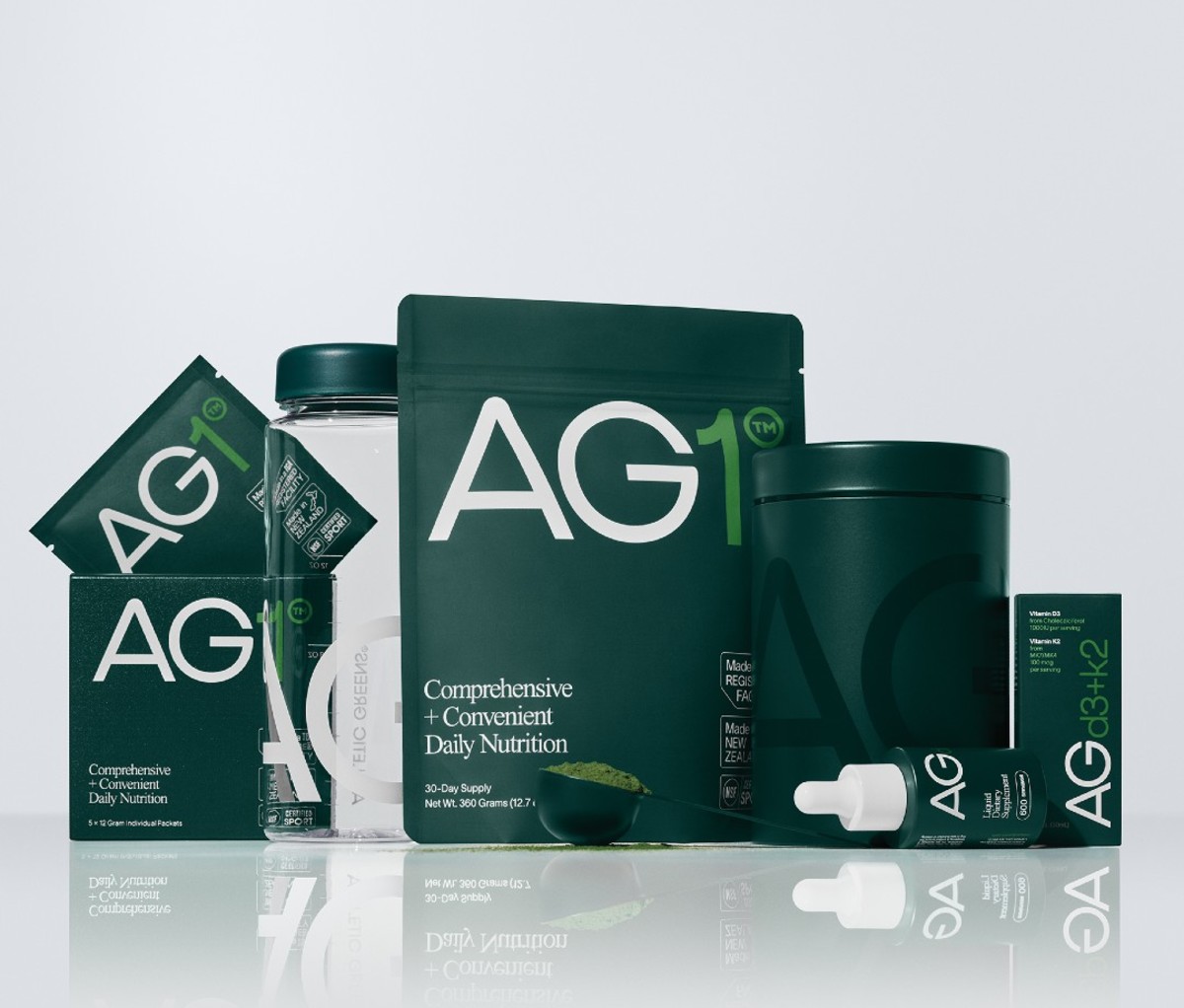 Best Overall: AG1
Pros:
Mixes easily and tastes great
Uses NSF Good Manufacturing Practice (GMP)-registered facilities
AG1 is one of the most neutral-tasting, easy-mixing green powders, making it easy to consume consistently. The blend contains vitamins and minerals, pre- and probiotics, phytonutrients, and antioxidant and adaptogenic herbs and mushrooms, plus superfoods and enzymes that can help improve digestion.
AG1 is both NSF-certified and made in a TGA-registered facility, which helps it stand out among the competition. This testing is vital for ensuring high-quality products in a market not regulated by the FDA. Athletes and customers rave about AG1, with over 20,000 4.5 average reviews commenting on the brand's convenience and energy-boosting properties. Read our full breakdown of AG1 here.
[From $79; athleticgreens.com]
Get it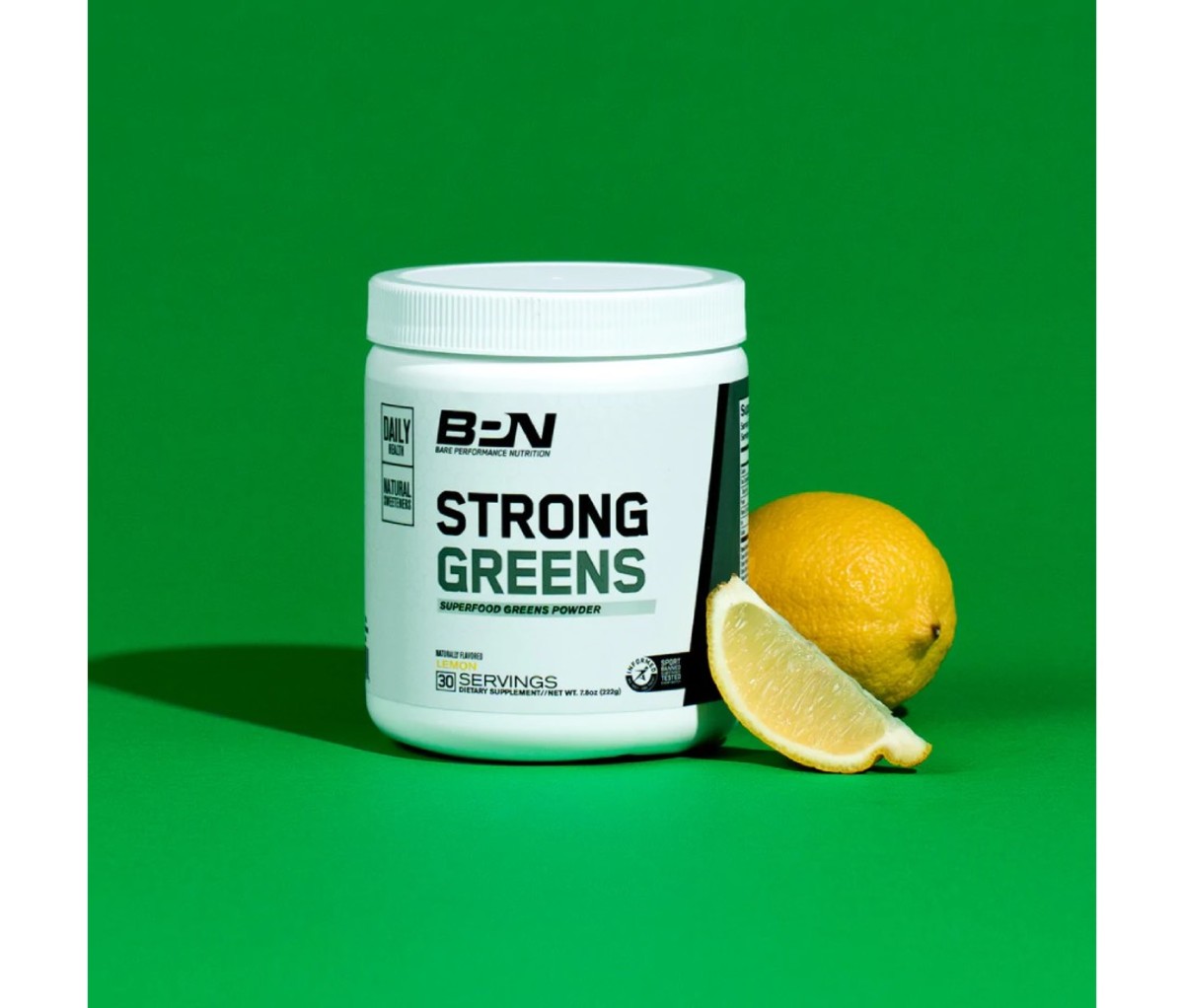 Best for Athletes: BPN Strong Greens
Pros:
Informed Sport-certified and third-party tested
Contains adaptogens
Naturally sweetened with stevia and monk fruit
Contains beetroot juice extract for improved exercise performance
BPN is a veteran-owned-and-operated business that produces high-quality supplements. Strong Greens powder is ideal for athletes and gym-goers looking for a performance boost due to the inclusion of beet powder and several vitamins and minerals.
Green powders can supply the vitamins, minerals, and antioxidants your body needs for health and fitness recovery, according to Jesse Feder, RD, CPT. "They're helpful, especially when you're following a very restrictive diet that puts you at risk of experiencing nutrient deficiencies like fatigue, weakness, and more," he says. This is especially true for weight-cutting phases, when athletes are known to have a greater likelihood of nutrient deficiencies like vitamin D and iron.
Beet powder has been researched for its ability to enhance blood flow and support mitochondrial efficiency, which means more energy production during your workouts. Beetroot juice can also improve muscle power output and lessen time to muscular fatigue.
Moreover, Strong Greens provides antioxidants and phytonutrients that support overall health, including wheat grass, chlorella, turmeric, and adaptogenic ashwagandha, all in a third-party tested formula that's naturally sweetened and gluten-free.
[From $40.50; bareperformancenutrition.com]
Get it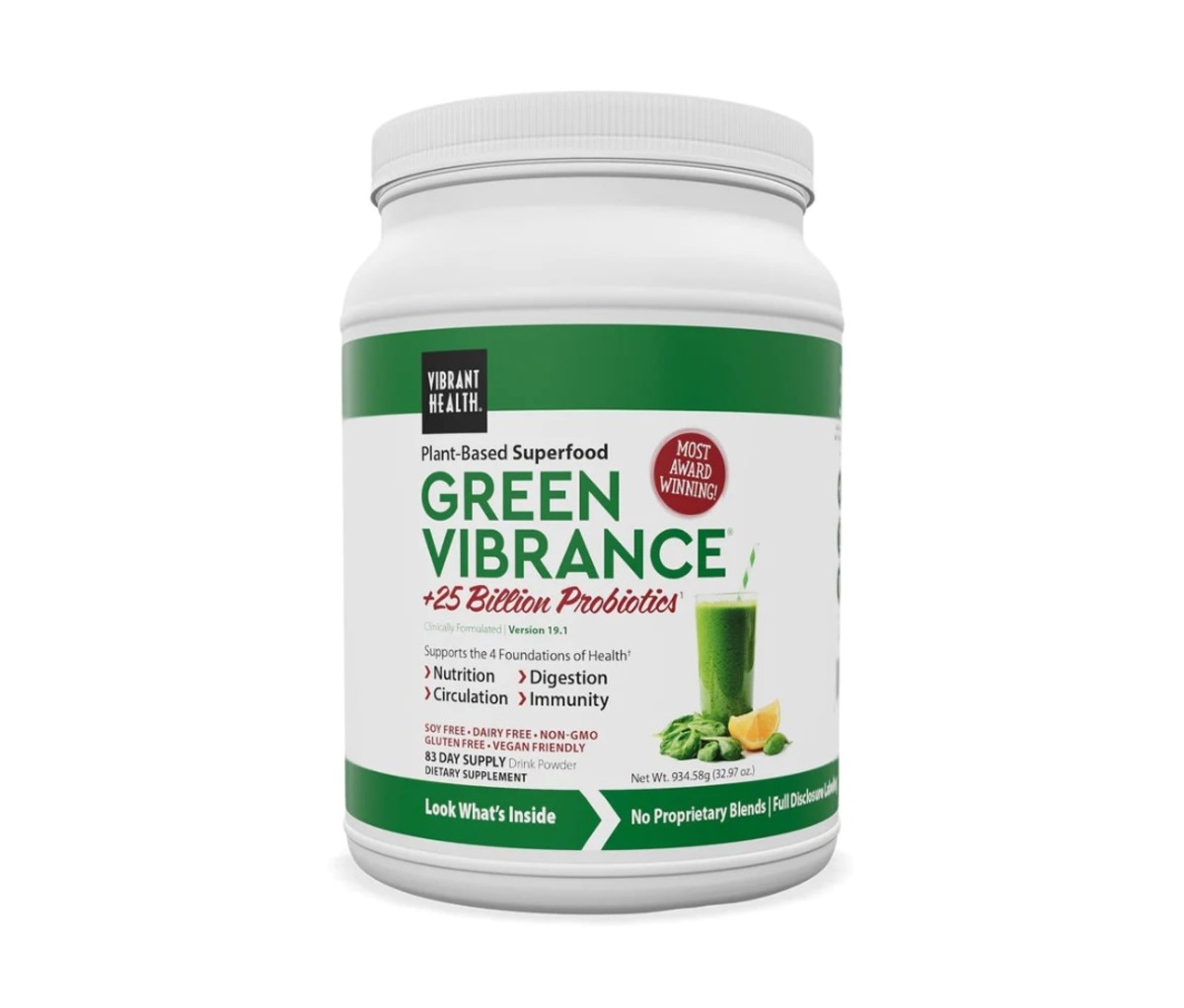 Best With Probiotics: Vibrant Health Green Vibrance
Pros:
Provides 25+ billion CFU of probiotics
1,000 IU of vitamin D per serving
Contains flavan-3-ols for heart health
Soy-, dairy-, and gluten-free
Vibrant Health's Green Vibrance powder has been around for 30 years, making it one of the original superfood blends. The powder stands apart from other brands by incorporating well-researched strains of probiotics with 25+ billion CFU (colony-forming units) per serving.
This green powder also contains spirulina, wheat grass, beetroot powder, and six different nutrient-dense cereal grasses for a wide range of potent vitamins, minerals, and antioxidants. Green Vibrance has a pool of dedicated fans with great reviews.
[From $91.70; vibranthealth.com]
Get it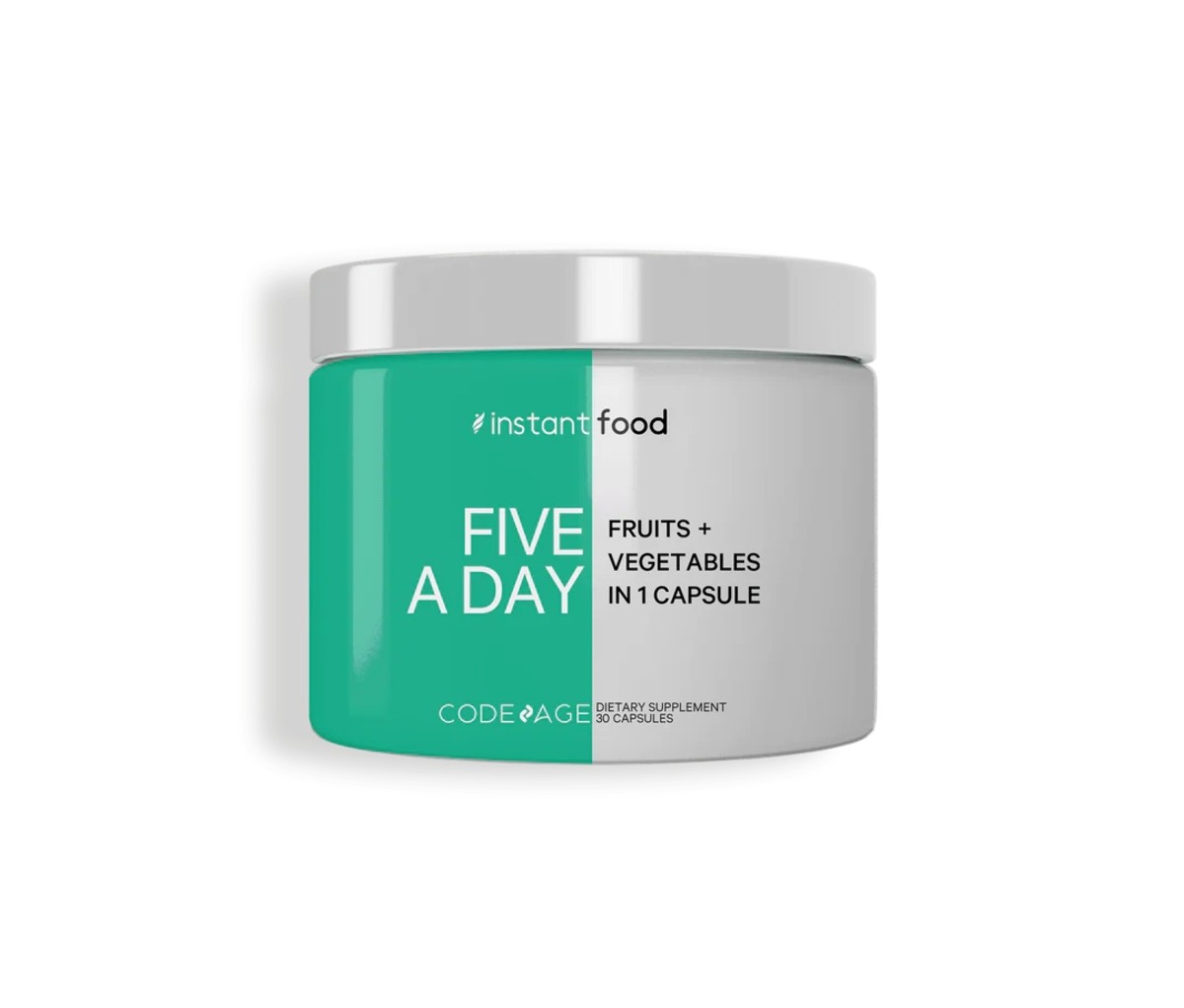 Best Capsule: Codeage Five a Day Fruits and Vegetables
Pros:
100 percent whole food mix comprising 17 fruits and vegetables
Five servings of fruit and vegetables in a single capsule
GMP-certified and third-party tested
Dairy- and gluten-free
Not a fan of powders? You can still get the benefits of green powders with a capsule from Codeage. One capsule contains a mix of 17 different fruits and veggies, amounting to your daily five servings.
Codeage's capsule is simple and efficient. The formula has no watered-down ingredients, just potent, nutrient-dense microgreens and sprouted plants like broccoli, onion, tomato, carrot, spinach, kale, Brussels sprouts, berries, and cherries. The supplement is third-party tested and vegan.
[From $25.50; codeage.com]
Get it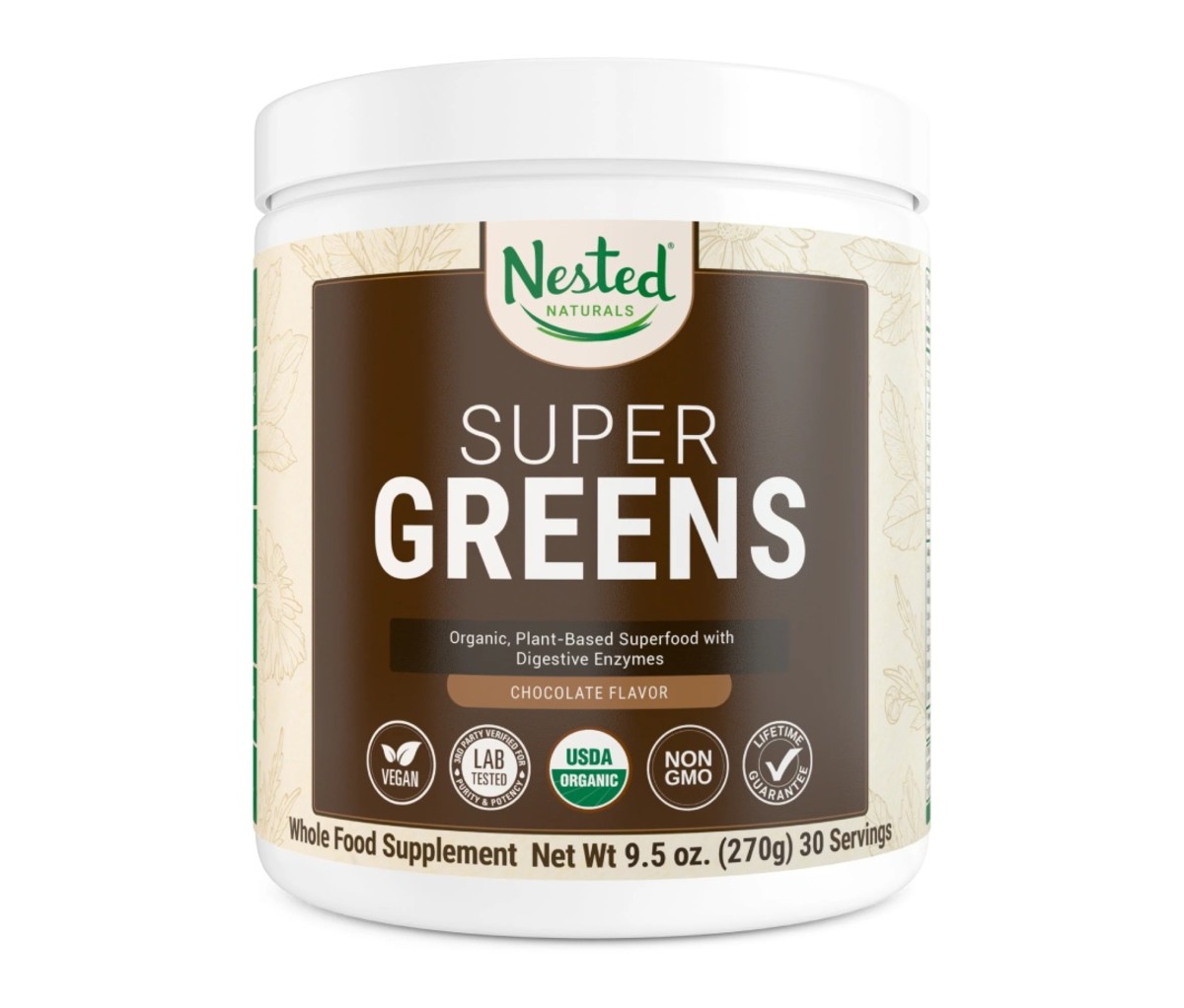 Best Flavored: Nested Naturals Super Greens Chocolate
Pros:
Tasty chocolate flavor
Provides enzymes and probiotics
GMP-certified
4-stage testing for potency, heavy metals, active probiotics
Certified vegan and organic
If you aren't a fan of the sometimes grassy, green, or fruity flavor of most green powders, Nested Naturals has a tasty alternative. The chocolate flavor is mildly rich and smooth, with plenty of happy reviewers commenting on the easy-drinking taste.
Nested Naturals Super Greens also contains gut-friendly enzymes for digestibility and probiotics for a diverse microbiome. They test each batch four times for potency, heavy metal content, active probiotics, and chromatography to ensure you're getting the plant matter that's listed in the ingredients. To top it off, the product is GMP-certified.
[From $28.75; nestednaturals.com]
Get it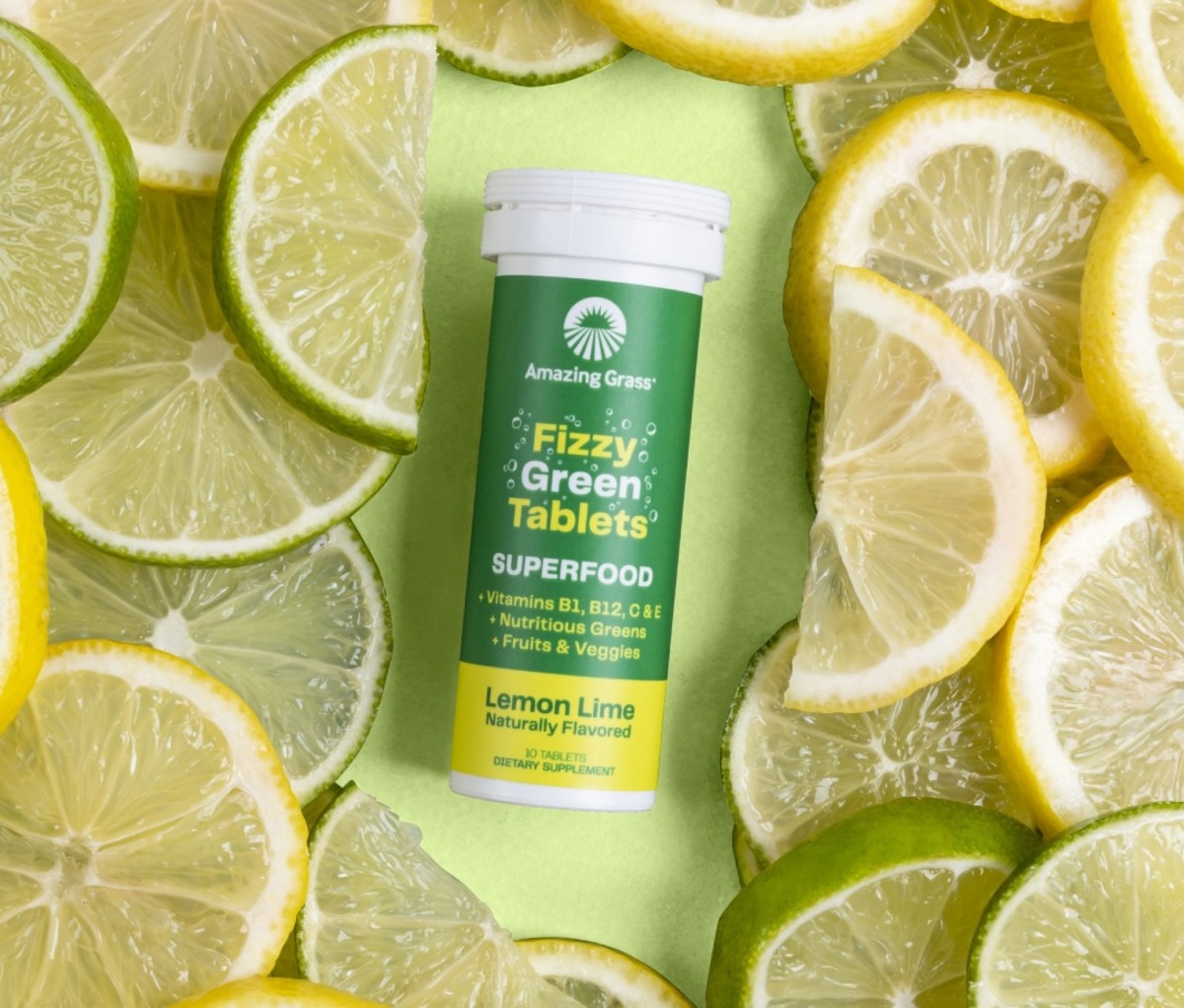 Best for On-the-Go: Amazing Grass Fizzy Green Tablets
Pros:
One full serving of greens and veggies
100 percent DV vitamins B1, B12, C, and E
Tasty flavor
Versions available with caffeine and electrolytes
For something completely different, Amazing Grass, which also makes a fantastic traditional powder, offers fizzy tablets you can pop into your water bottle and take on the go.
The tablets dissolve in water and come in tasty flavors like strawberry lemonade, watermelon lime, and berry. They also provide vitamins B1, B12, and C for improved energy.
[From $9; amazinggrass.com]
Get it
How to Choose a Greens Powder
Transparency is critical when you're looking for a green powder, according to Feder. "I highly suggest you look for one that doesn't contain a proprietary blend and discloses all the ingredients and their amounts," he says.
A propriety blend tells you what's in the supplement but does not disclose how much of each is in it. "I personally like to know exactly what's in the supplements I take. Additionally, you should look for a powder that contains a large variety of vegetables, as this will ensure you're getting different nutrients," Feder adds. Lastly, he suggests a third-party supplement tested for contaminants and other ingredients to ensure the powder is safe.
Kara stresses that looking for key ingredients that provide beneficial nutrients is essential. "Some specific examples include artichokes, cabbage, and broccoli—which are all high in fiber—and kale and spinach—which are both high in essential nutrients like vitamin K, B6, and potassium," he says.
Beyond these nutrients, it's also important to look for ingredients that are high in antioxidant value. "Antioxidants are essential for helping to combat free radical damage at the cellular level, which can help avoid serious health issues," he adds. Greens like asparagus, cabbage, and collard greens are loaded with antioxidants.
What to Watch For
Some green powders contain added sugars, preservatives, coloring, and other artificial ingredients that may not be helpful for your health, so make sure to take a closer look at the ingredients list.
Green powders are not for everyone, according to Catherine Gervacio, R.D. "If you're taking medications, it's ideal to consult a health professional before taking them. For example, anti-cholesterol medications may interfere with the absorption of nutrients green powders contain," she says.
Green powders are safe as long as they're sourced well, but some supplements have been shown to contain heavy metals like lead.
"If the soil in which greens like kale and alfalfa contains heavy metals, the plants can possibly absorb those metals," warns Hilbert. That's why third-party testing is so essential.
Hilbert recommends you use caution, start low and slow, and watch and track for any symptoms you might experience. "For the most part, green powders are safe and can be part of a holistic wellness plan," she says.