In Greek mythology, Zephyrus is the god of the gentle west winds, a messenger of spring. Every April, he breathes life into flora. As such, the magnolia trees bordering the entrance to Augusta National and the aptly named Masters Tournament Magnolia Lane bloom, signaling the start of a new golf season.
After biding our time indoors, golfers will head to the course dreaming of birdies, lower handicaps, and career rounds.
But before that first 18, many of us could use a gear upgrade. So, if you're in the market for a new driver, set of irons, or even a putter, here are some gear options to consider.
Customize Your Bag
First and foremost…get fit! Sure, just like a suit, you can buy clubs off the rack, but you shouldn't. But much like a Brioni tux, golf clubs are sharper with a bit of tailoring. Every player has their own combination of build, posture and swing. Custom sticks fitted around your individual specs will help you get the most out of your round. Vetted professionals can help golfers find not just correct lengths, lofts and lies, but also shaft flexes, weights, and kick points for optimal performance.
For those who had a fitting last year, don't just use your previous specs. If you're investing in some new sticks, take the time for another fitting. Your swing may have changed, for better or worse, plus there's likely new tech that can help improve your game.
Don't Sleep on Scoring Clubs
When buying wedges, keep in mind the turf conditions you typically play. Most manufacturers offer grinds and bounces for different environments and players' attack angles. The right wedges are a quick route to lower scores.
Putters are a different kettle of worms. Modern flatsticks are loaded with tech and forgiveness, but we find that sometimes the wand chooses the wizard. Take some time and test a few in person to see what fits your eye and feels good in your hand.
Best Golf Drivers of 2023
Courtesy image
1. Cobra AeroJet Max
The first step to lowering scores is to put the ball in the fairway off the tee. For those who need a bit of help straightening out their drives, Cobra's AeroJet Max uses perimeter weighting, placing more mass in the heel to fight the common slice. Plus, the Cobra team says aerodynamic improvements to the design of the head yields three extra yards. For high handicappers, long, straight drives are just what the doctor ordered.
[$549; cobragolf.com]
Get it
Courtesy image
2. Callaway Paradym
The average golfer also benefits from a bit of forgiveness. That's why the entire body of the Callaway Paradym is constructed in carbon composite, making it 44 percent lighter than if it were built in titanium. The weight savings was then shifted outward to ameliorate mishits. The same logic was applied to the face geometry where specific thick and thin areas help get the ball closer to the intended target when golfers miss the sweet spot. Also, for players keen on dialing in a draw or fade bias, a sliding weight in the back allows players to adjust for a desired shot shape.
[$599; callawaygolf.com]
Get it
3. Titleist TSR3
For golfers with the skill to manipulate ball flight and trajectory, Titleist TSR is the ultimate weapon. Club makers repositioned the mass for a lower, more forward center of gravity. To reduce drag, a revamped shape better cuts through air. Engineers also altered the thickness of the titanium alloy in the face to increase flex at the center. The result is higher ball speeds from the sweet spot with less forgiveness across the rest of the face.
[$600; titleist.com]
Get it
Best Golf Irons of 2023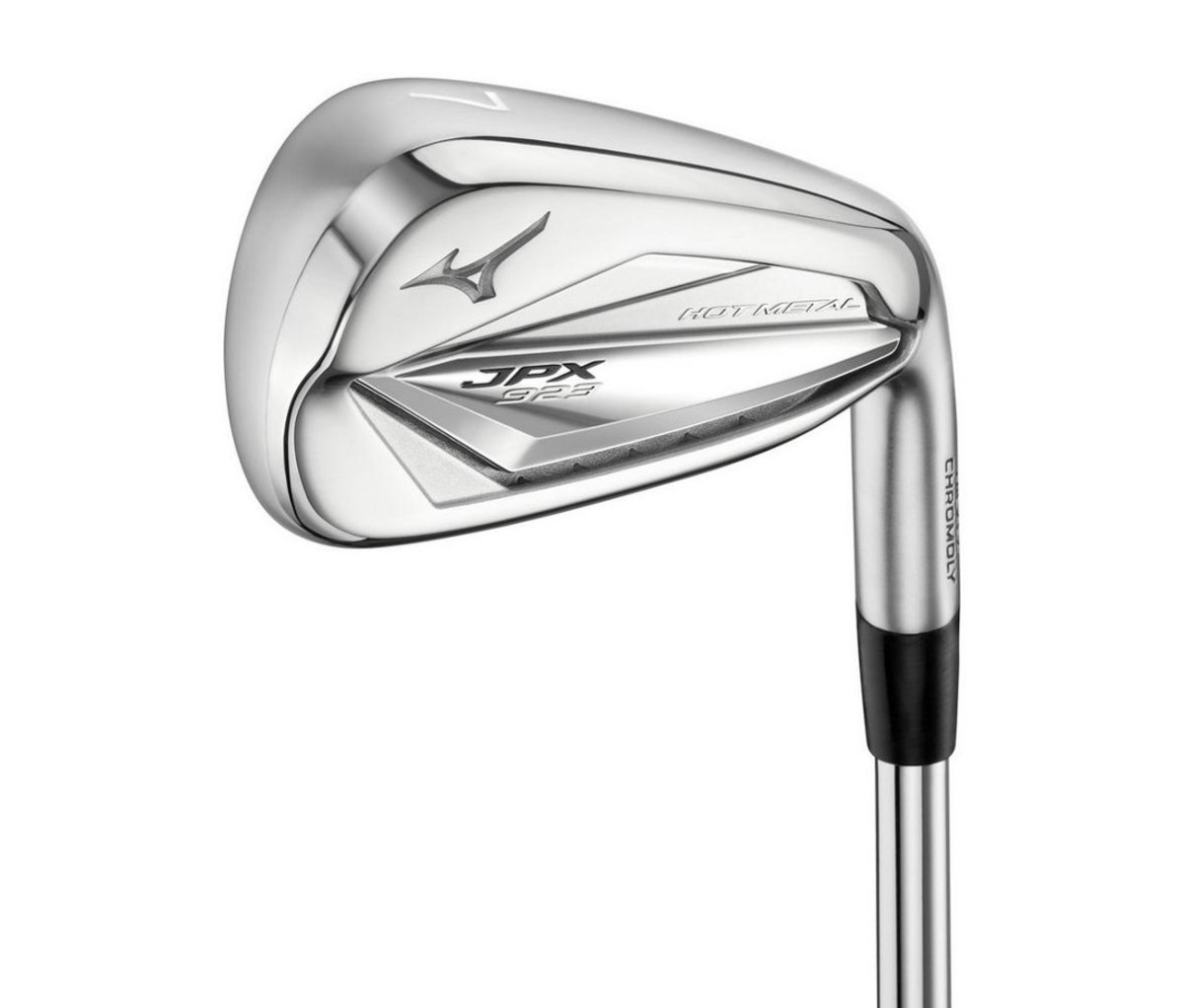 1. Mizuno JPX Hot Metal
Less-skilled players can use all the help hitting greens in regulation they can get. That's why Mizuno gave JPX Hot Metal a beefy profile to help keep shots on line. Thanks to Chromoly 4140M (nickel steel alloy), these sticks also get an 8 percent thinner face and a 16 percent larger COR area, creating faster ball speeds across a larger area of the face. (Read: Mishits still fly a long, long way.)
[$963; mizunousa.com]
Get it
2. Cobra King Tour
Yes, with small club heads and narrow soles, these look like irons you might see in a tour player's bag, but hidden inside is more than a little help. Behind the hitting area sits a cavity filled with thermoplastic urethane. The weight saved was moved to the perimeter for a healthy dose of forgiveness. Thanks to a five-step forging process, King Tour irons still give better players the wonderfully soft feel at impact they crave.
[$1,300; cobragolf.com]
Get it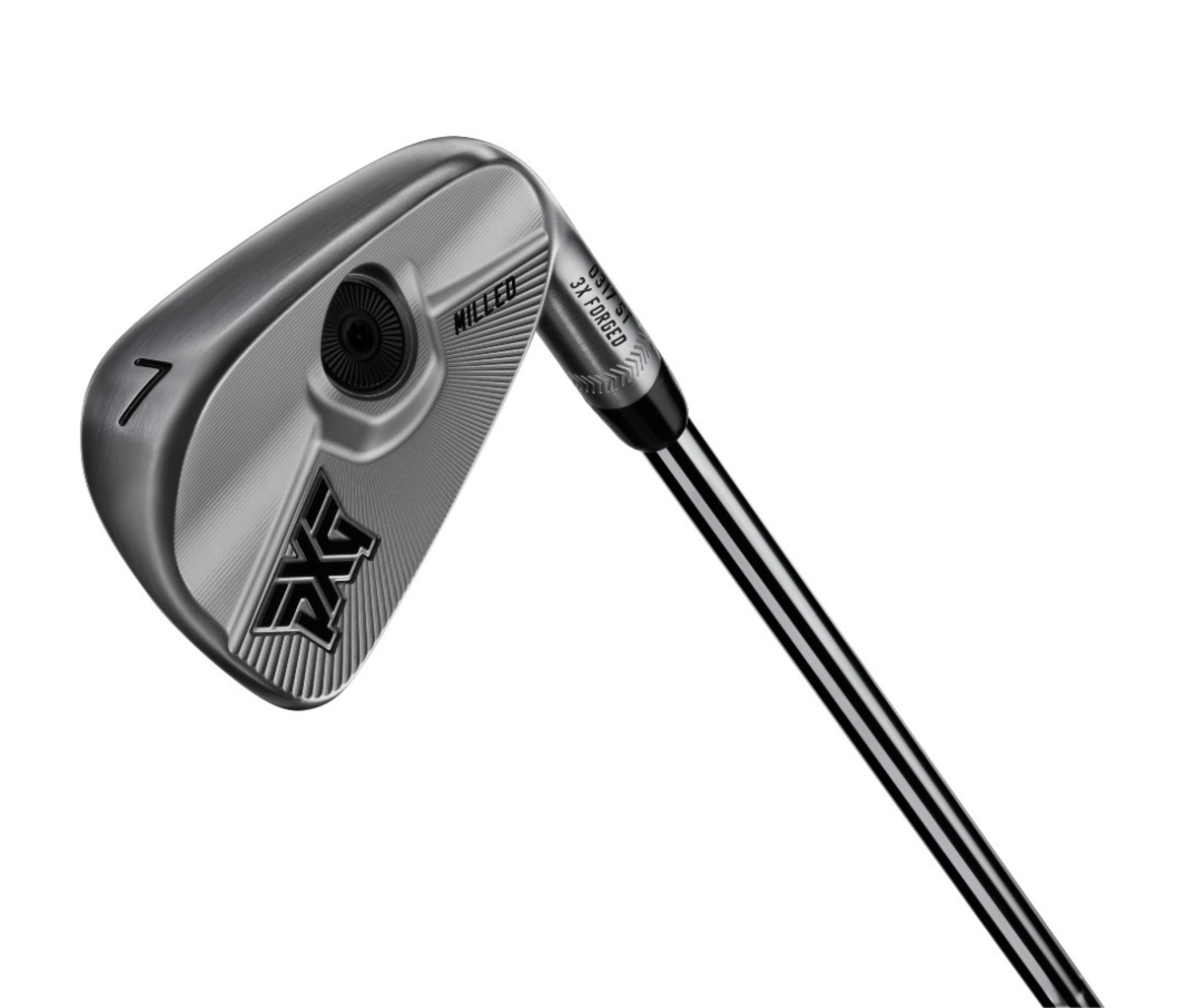 3. PXG 0317 ST Milled Blades
Elite players require irons akin to surgical instruments. For those who can control flight and spin on-command, PXG's 0317 milled blades feature triple-forged 8620 carbon steel. All that time in the furnace creates a tight grain structure for added strength and outstanding feel and response. PXG uses CNC milling on the face and back for precision and a customizable weight on the back can be tweaked during the fitting process to further personalize performance.
[$219 per club; pxg.com]
Get it
Best Golf Wedges of 2023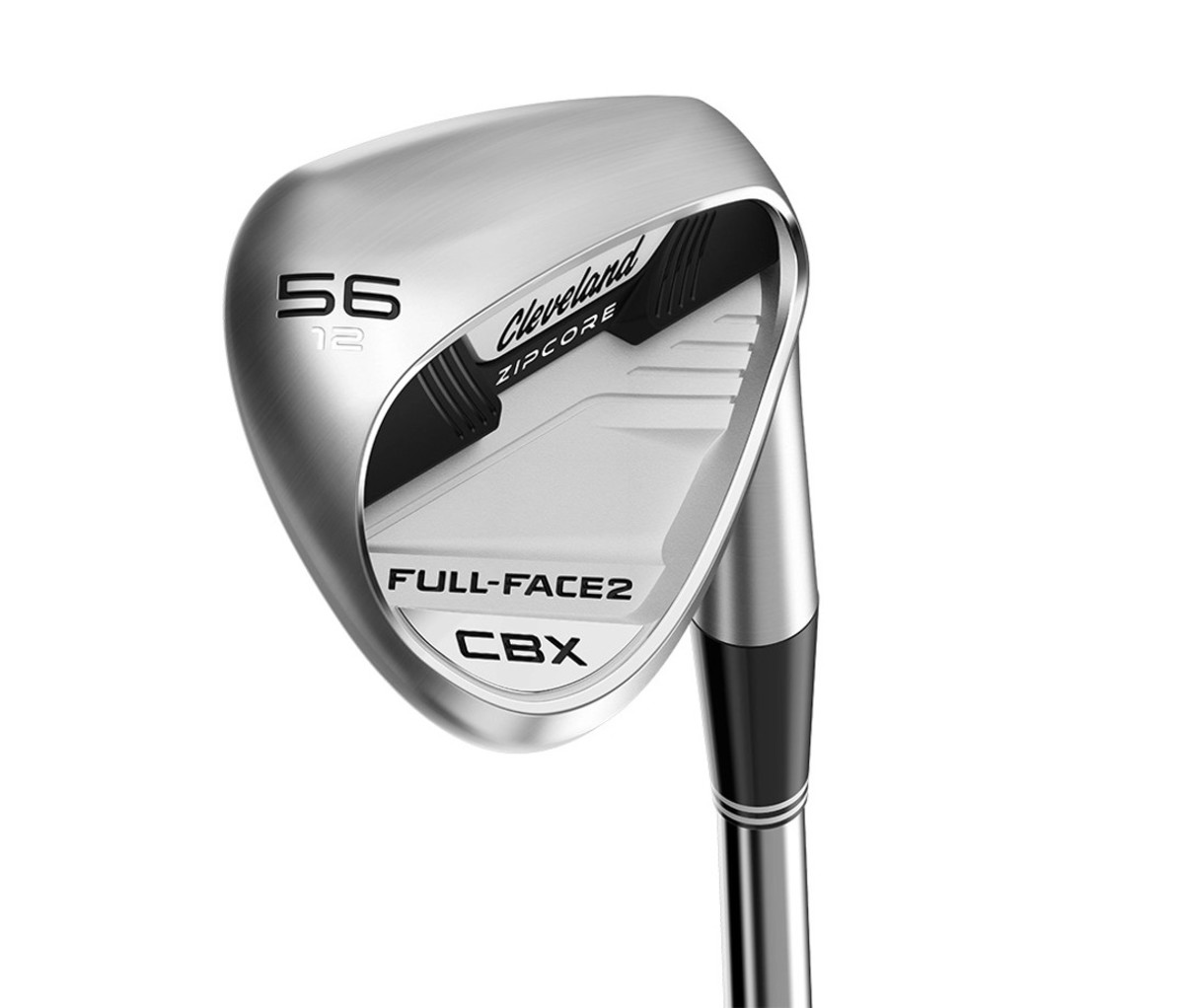 1. Cleveland CBX Full-Face 2
Players who don't make crisp contact with their wedges should consider a cavity back design. Inside the CBX Full-Face 2 wedges, Cleveland shifted the weight to the perimeter to add forgiveness and deployed a thermoplastic polyurethane gel insert between the undercut cavity and the back of the face to keep the feel soft and supple.
[$169; dunlopsports.com]
Get it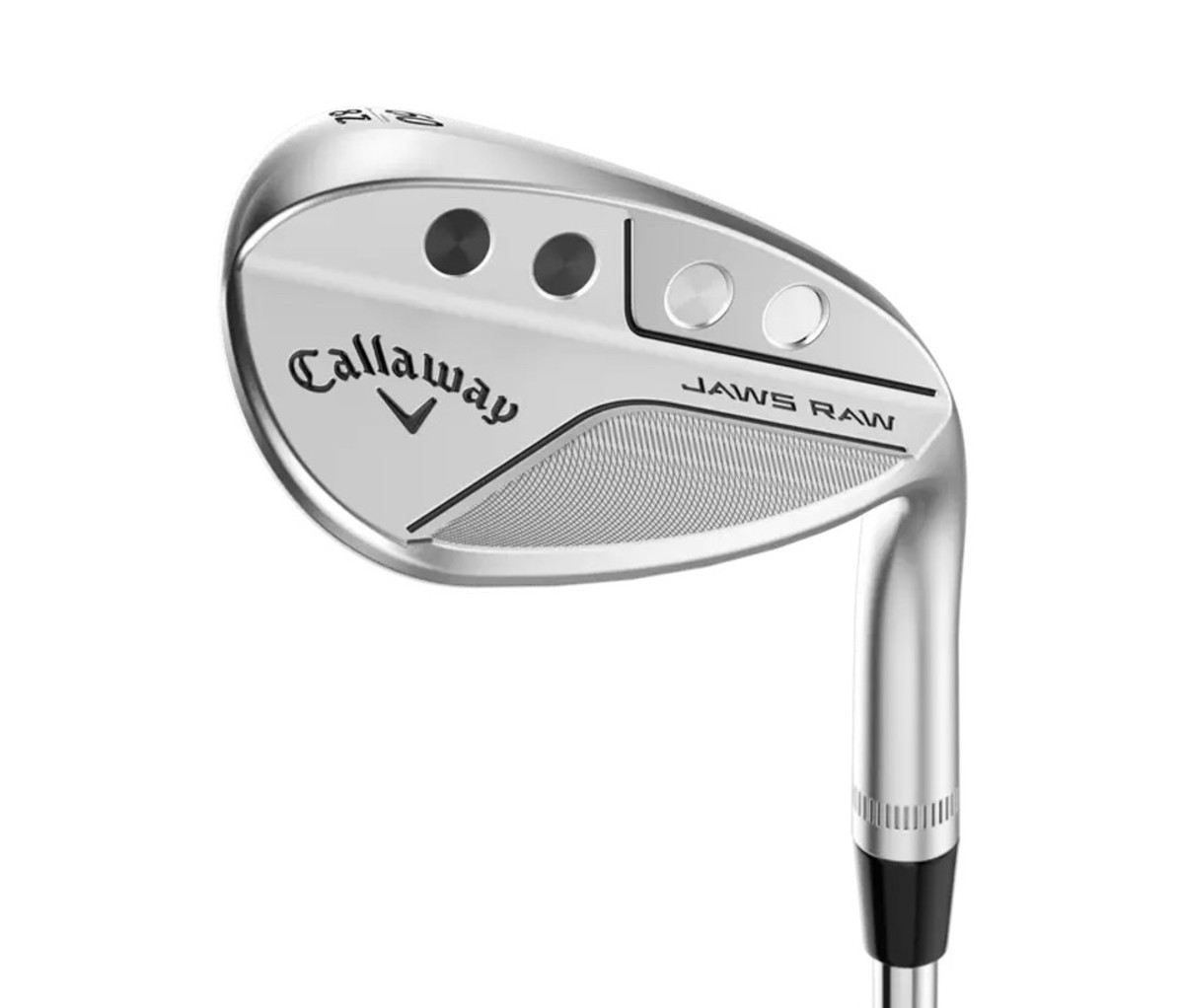 2. Callaway Jaws Raw Wedges
It's not clear whether Callaway is referencing sharks or the James Bond villain here. Either way, these wedges offer monster bite. The 37-degree wall angle on the main grooves give players serious stopping power on full shots while micro grooves cut between the main ones enhance spin on chips and pitches. Also, the face of the wedge lacks plating, so it'll rust over time while the rest of the head won't. But that raw face lets the grooves interact more with the ball. Spin to win, baby!
[$179; callawaygolf.com]
Get it
Courtesy image
3. PXG 0311 Sugar Daddy II
Yes, $400 is quite a bit to spend on a single wedge, but PXG 0311 Sugar Daddy IIs feel unlike anything else around. Each wedge is both triple forged and CNC milled. The club makers then used tungsten and titanium weights to optimize the center of gravity while the groves run nearly across the entire face of the wedge, giving skilled players the ability to pull off nearly any short game shot they can come up with.
[$399; pxg.com]
Get it
Best Golf Putters of 2023
Courtesy image
1. Scotty Cameron Super Select Newport 2
Scotty Cameron genuinely makes some of the finest putters around. The Super Select Newport 2 is the flagship model of the line and  features a slightly wider profile than other blades. Milled from 303 stainless steel, the putter head features a dual-milled solid face and a new I-beam plumber's neck. Tungsten sole weights allow players to tweak the balance of their wand so they can roll their rock just the way they like.
[$450; scottycameron.com]
Get it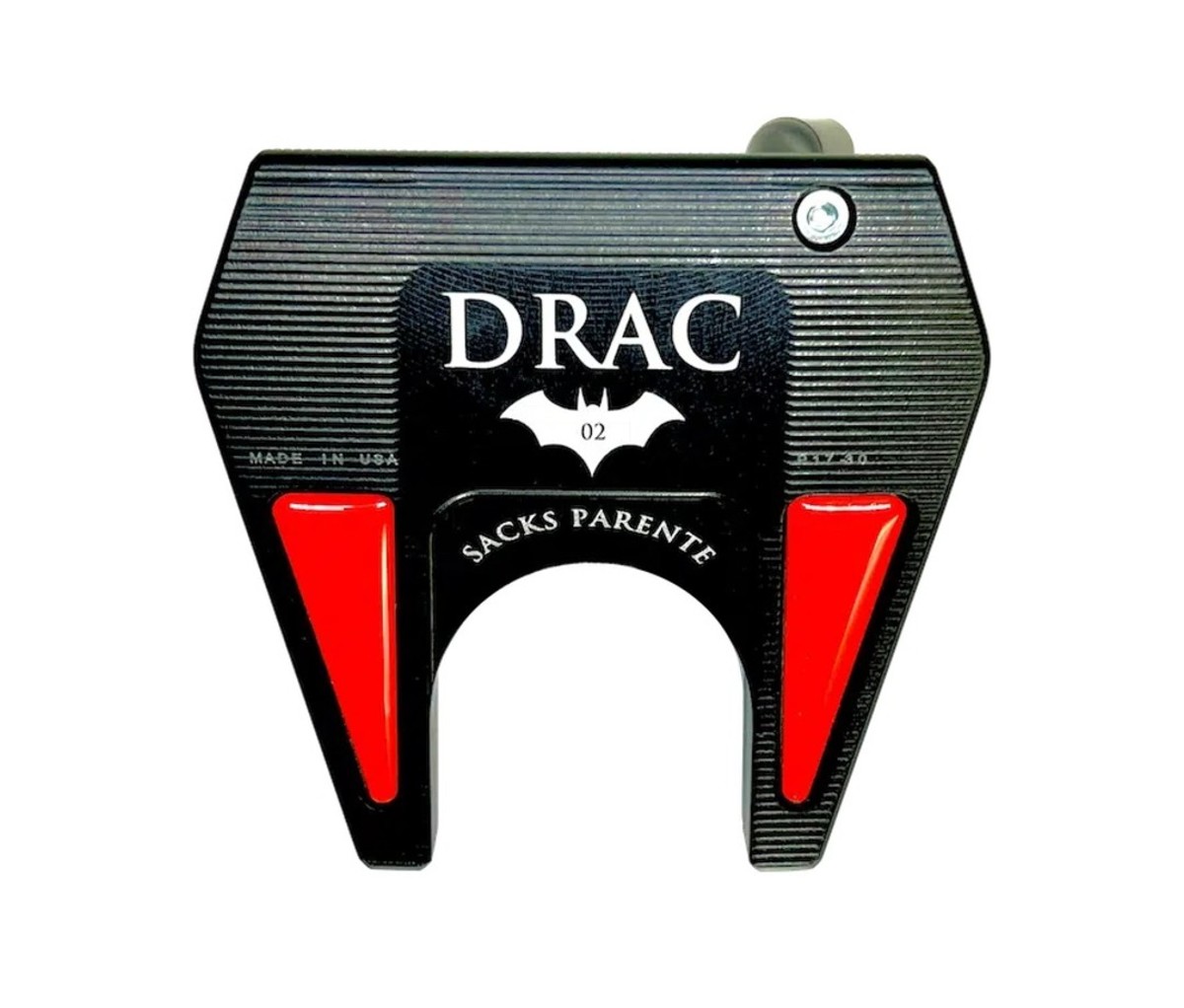 2. Sacks Parente Drac Putter
The Sacks Parente Drac uses a low-weight shaft and grip to move the balance point to a lower position, enabling a more pendular stroke, which should improve dispersion. Tungsten weights in the heel and toe of the 370-gram head provides an incredibly well-balanced feel, while the milled crown cuts down on glare and adds a subtle alignment cue.
[$399; sacksparente.com]
Get it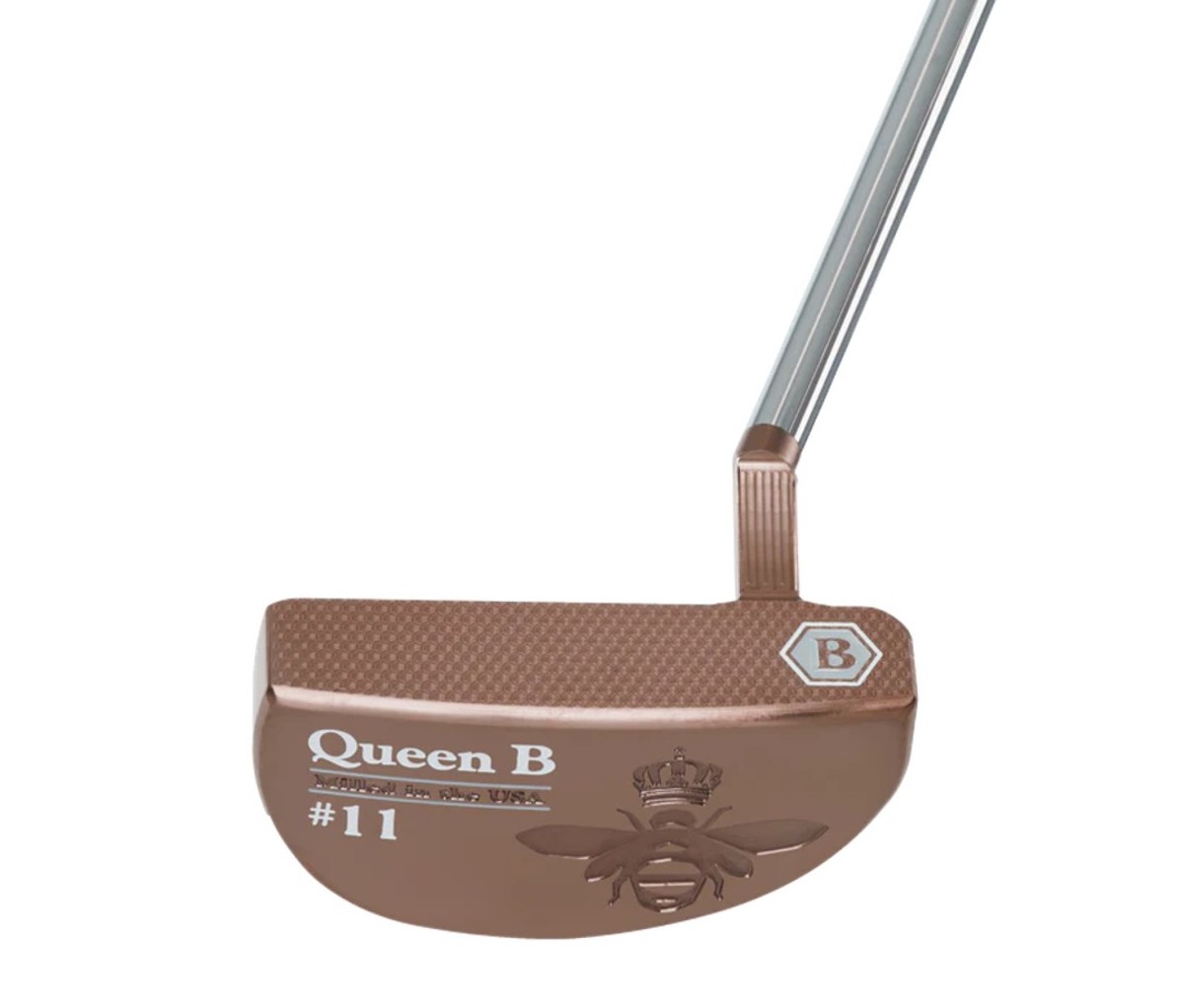 3. Bettinardi Queen B 11
For players who prefer a heavier putter, the Bettinardi Queen B 11 is a bold and beefy option. At 362 grams, it's hefty for a traditional-sized putter, while a mini-honeycomb finish on the face gives it a soft feel at impact. Plus, the head, which is milled from a block of 303 stainless steel, is coated in a beautiful caramel copper PVD finish. At the very least, you'll look like you know what you're doing, even if you haven't made a putt all day.
[$430; bettinardi.com]
Get it