First, the good news: To commemorate the dwindling days of the current-generation DBS, Aston Martin created the stunning 770 Ultimate, which will be the last in the line. Now, the bad: All 499 examples of the model, 300 coupes and 199 convertibles (Volante) are already spoken for. C'est la vie—but we can still admire it from afar.
Under the hood of the Aston Martin DBS 770 Ultimate
This DBS is juiced to the max. Aston says the 770 Ultimate is the most powerful production car they've made to date. Up front sits a refined 5.2-liter V-12 engine that spews horses, 759 of them to be precise. That V-12 also cranks out 664 pound-feet of torque. All that power is harnessed and channeled to the rear wheels via ZF-built, eight-speed automatic transmission. Aston Martin tells us the 770 Ultimate coupe will hurl to 60 mph in 3.2 seconds (the convertible needs 3.4 seconds) and top out at 211 mph.
Beyond a mere power upgrade, Aston also made a few tweaks to the chassis. This bolsters front-end lateral stiffness by 25 percent and a new solid-mounted steering column should ratchet up driver feedback. Carbon-ceramic brakes and a mechanical limited-slip differential in the rear come standard. There are also specifically tuned adaptive dampers to better utilize all that power.
On the outside, a new rear diffuser adds stability and bumpers are re-shaped. A massive "horseshoe" vent on the hood not only improves air flow to the radiators, but adds a bit of savagery to the aesthetic. The new 21-inch wheels, inspired by Aston's Valkyrie hypercar, come in three finishes and are shod in Pirelli P Zero performance summer tires.
Aston Martin DBS 770 Ultimate: What's on the inside
Customers will find the standard sport seats appointed in semi-aniline and Alcantara leather with model-specific "fluted" quilt pattern. Certainly, as everyone who clicked the link to this story expected, there are numerous bits and bobs of carbon-fiber trim, including on the steering wheel (a feature we'd omit if that were an option). The center console infotainment is somewhat small by today's standards, but this is an Aston, not a Tesla. We'd figuratively bet the price of the floor mats that none of the soon-to-be owners are remotely concerned about its size.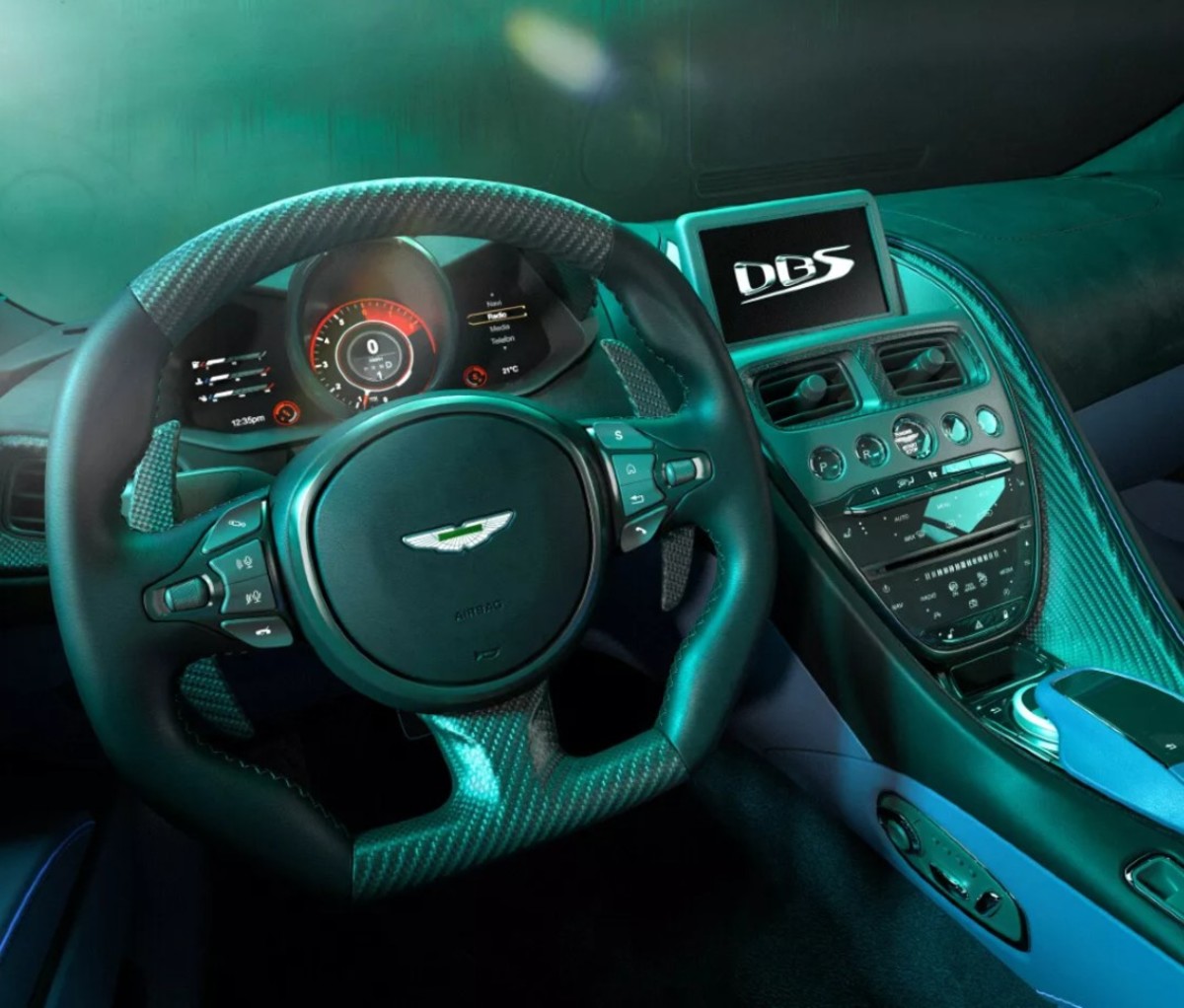 The lucky few who got an opportunity to buy one shelled out $387,600 for the coupe and $415,960 for the soft top. Production of the DBS 770 Ultimate will start soon, with deliveries to begin Q3 2023. So, perhaps less fortunate admirers can catch at least a glimpse of the 770 Ultimate in the metal before we ring in 2024.
[Starting at $387,600; astonmartin.com]
Get it