Spring is right around the corner, and if you're looking for an excuse to buy new go-to sneakers for the warmer weather creeping in, we've got just the pair. Cariuma sneakers have taken the internet by storm in recent years and have been sported by popular celebrities like Pete Davidson, Robert Downey Jr., Jon Hamm, and, most recently, Ashton Kutcher.
Ashton Kutcher has been on the go promoting his latest Netflix rom-com Your Place or Mine with co-star Reese Witherspoon, so it makes sense that he's wearing sneakers that have been commended for their style, comfort, and sustainability. Kutcher's go-to pair seem to be the OCA Low in All Black Canvas, which comes in plenty of colors in addition to leather and suede.
OCA Low in All Black Canvas ($98 at Cariuma)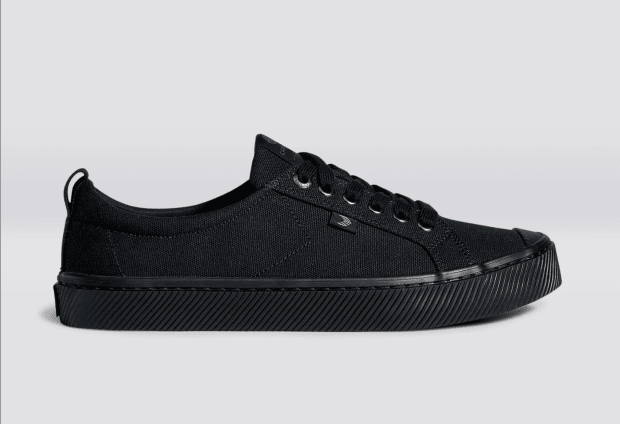 Cariuma sneakers were originally branded as skateboarding shoes, similar to Vans and Converse, but over time they've transformed into a versatile, go-to sneaker for virtually any occasion. They're also gender-neutral—aside from sizing, the men's and women's designs of the OCA Low style sneaker are essentially the same.
In addition to having Kutcher and his peers stamps of approval, Cariuma's OCA Low sneaker has 6,000 five star-ratings. Many customers have left raving reviews about how comfortable these sneaks are thanks to the brand's lightweight design and easy fit. "They are really comfy and haven't given me blisters on my heels like other new shoes do," one said. Other reviewers agreed, with another adding, "This is my fourth pair of Cariumas, and I love each pair so much."
Another benefit of buying from Cariuma is that you'd be supporting an extremely conscious brand. Cariuma exclusively uses ethical factories and premium, more planet-friendly materials, like bamboo, recycled plastics, organic mamona oil, and cork. Cariuma also plants a pair of trees in the Brazilian rainforest for every pair sold.
OCA Low in All Black Canvas ($98 at Cariuma)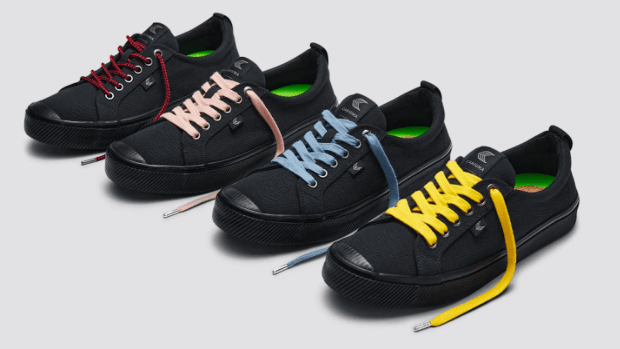 If you're in the market for new kicks for versatile wear, these sustainable, celeb-approved sneakers are definitely the way to go. But, you better act fast – Ashton's Oca Low style is known to sell out quick!
Related: 17 Best Face Moisturizers for Men in 2023