The ranks of air-cooled Porsches in Los Angeles swelled noticeably in the week leading up to Luftgekühlt this year, as enthusiasts from all across the country converged on San Pedro for an eighth outing of the exclusive automotive gathering. In reality, though, the festivities began much earlier with events lined up across town including the Petersen Automotive Museum's "Air Meets Coffee" celebration of the RS, a Porsche-themed "Rise and Shine" at Race Service, a revived "LAG" at AutoKennel, and more.
Initially founded by Porsche factory driver Patrick Long and creative director Howie Idelson, Luftgekühlt originated in 2014 as a more modest celebration of early Porsches in the parking lot of Deus Ex Machina in Venice, CA. Luftgekühlt literally translates from German to English as "luft" for air and "gekuhlt" for cooled, and signifies Porsche's decision—some might call it stubborn—not to use liquid coolant in flat four and flat six engines until the Boxster and 996-generation 911 debuted in the late-1990s.
Luft, as Porschephiles say, serves as something of a barometer for the Porsche community—increasingly catering to the social media age with past years' photogenic locations including the Universal Studios Backlot and the Indianapolis Bottleworks District. Still, the event itself remains a park-and-show meet, even as the actual attendance trends towards the growing aftermarket Porsche modification community.
This year, Luftgekühlt returned to Brouwerij West, a brewery and event space quite close to the Vincent Thomas Bridge used for the final jump scene in the Nicolas Cage remake of Gone in 60 Seconds. But Memphis Raines' finicky underworld employer played by Christopher Eccleston would surely disapprove of all the modified Porsches on display this time around, as the assemblage continues to expand far beyond staid lines of pristine, highly original cars.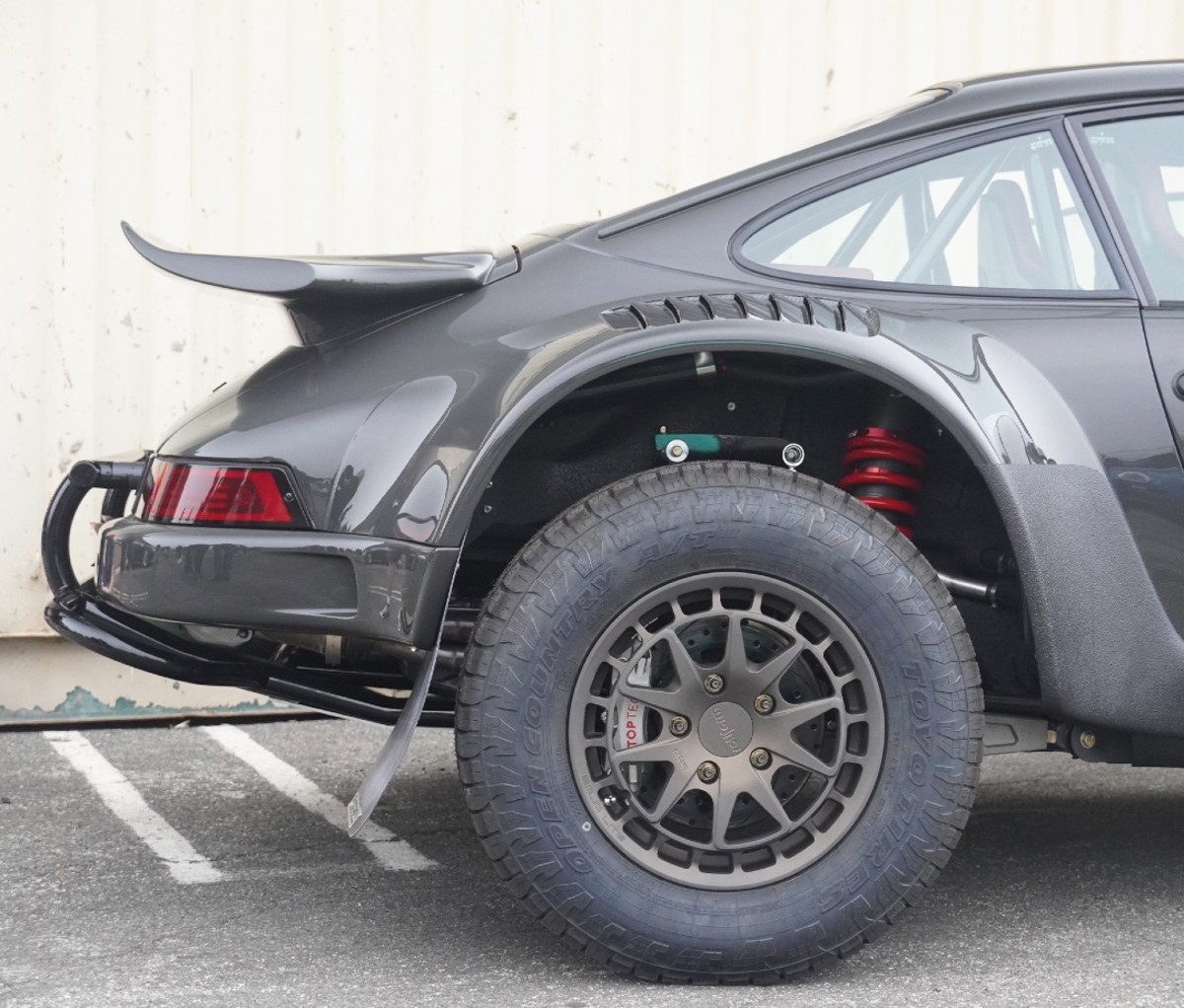 Undoubtedly pioneered by the visionary craftsmen at Singer Vehicle Design, the growing selection of modified cars prove just how much owners want to stand out from the crowd at their local cars and coffee meets. Inspired by Instagram, custom builds now pack Luft full to the brim—Singer's own full-carbon Naples Commission and Turbo Study drew swarming attendees. Nearby, a hardcore off-roading project from TJ Russell known as the "Baja 911" sat next to pristine restomods from Guntherwerks and borderline unrecognizable one-offs serving as rolling advertisements for their builders.
No museum plaques or descriptions sit next to any of the cars at Luftgekühlt, however, leaving guests a bit in the dark unless they happen to bump into an owner while framing a Reel. The lack of educational or historical context seems a shame—what percentage of those who swoop up a Luft ticket will instantly recognize a 910 racer, 959 supercar, or know the differences between a 964-generation RS and an RS America? The industry insiders, for sure, but far fewer folks on hand for the show.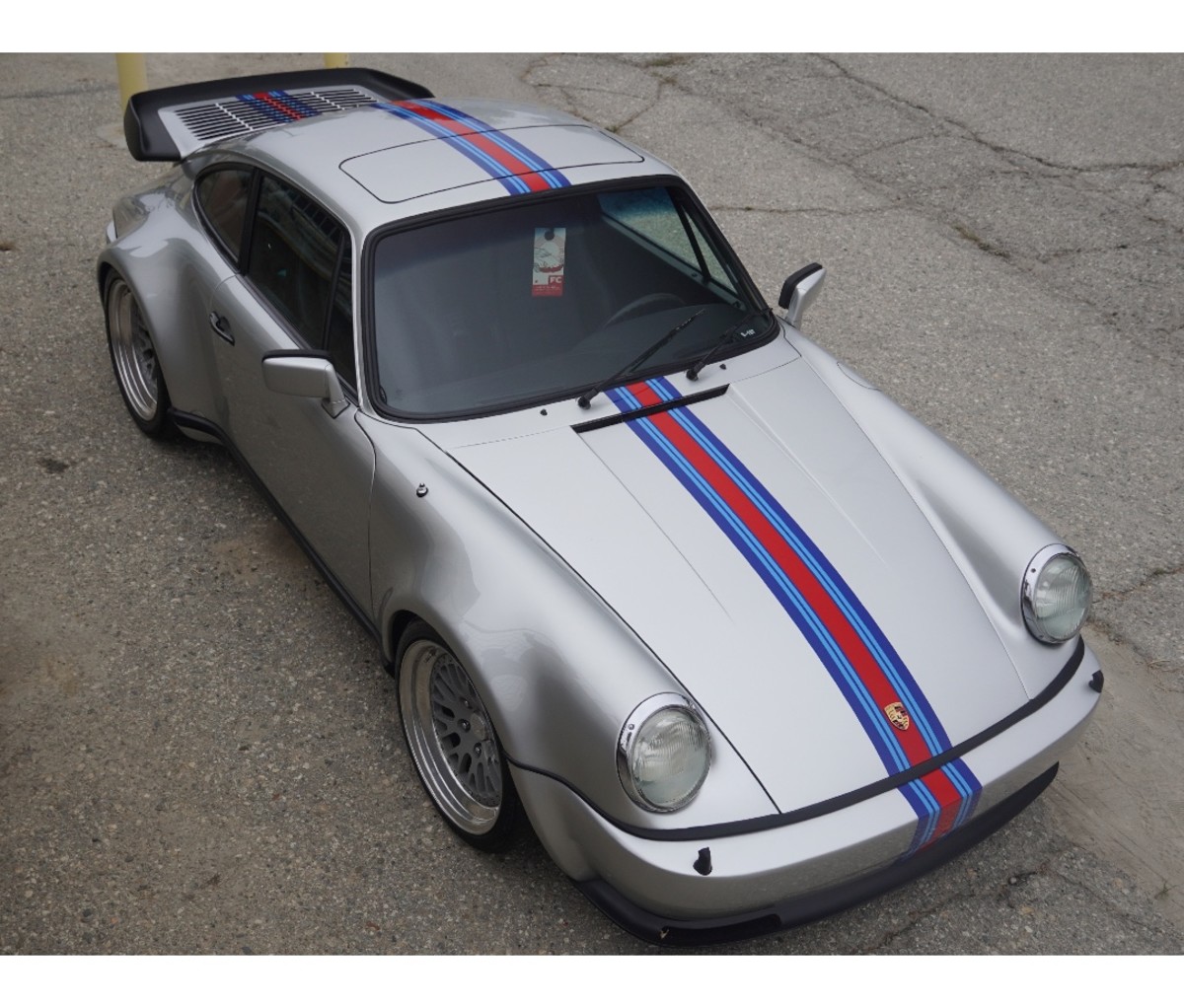 Porsche history, both in local SCCA racing and international motorsport, certainly made an appearance. Highlights included a Vasek Polak Racing tow truck and the usual fare of tracked 914s, all the way to the handful of factory racecars and special editions. Rusting out 356s sat next to concours-level restorations, with bone-stock survivors interspersed between so-called "stanced" cars resting on air bags and lowering springs.
Long explained that every last ticket—5,000 total—sold out within 12 hours of the website opening two full months in advance. With 325 cars onsite, attendees who decided to arrive later than 7 a.m. only caught growing lines—those owners who showed up early spent the morning wiping off misty dew with rags and spritzes of last-minute Windex. By the time noon approached, the beers began flowing as the sun burnt off any traces of fog and crowds continued to swarm the front gate.
To a certain extent, spending hours around a Skittles rainbow of Porsches can begin to induce some sensory overload, reducing the sense of special-ness these undeniably special air-cooled cars create when spotted in the wild. And to his credit, Long seems to recognize this fact.
Typically, Luftgekühlt debuts a "LuftAuto" build. Instead, this year Long brought two of his own recent projects: a Bahama Yellow 1974 he described as "98 percent original" before receiving reseals to bring it back into the realm of reliability and a '75 narrow body in Peru Red, under which he said, "Every single thing has been tweaked. But it's still supposed to look like you bought it at the dealer in 1975, including sourcing the tartan from Denmark."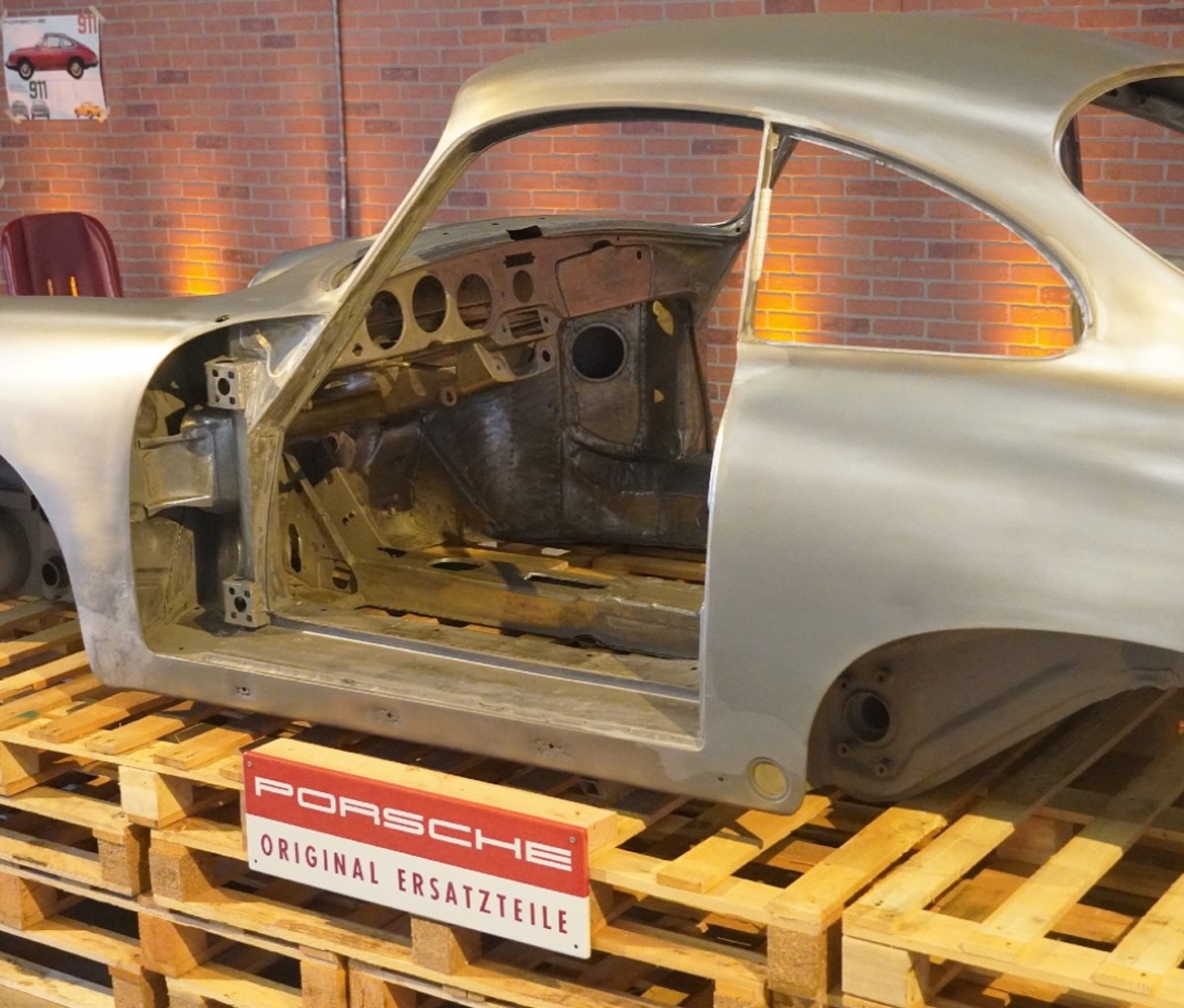 Why such commonly maligned years of the 911, amid the glut of more typically desirable models?
"This is the last air-cooled car that's the most affordable, the last accessible 911," Long said. "I just want to tell stories with 'em and celebrate a car that was pretty much left as the last pick of cars."
Of course, the vast majority of Porsches at Luftgekühlt, be they pristine originals or highly modified customs, sit outside the reach of mere mortals. Outside of 911s, Luftgekühlt seems to have matured into more openly welcoming the oft-overlooked 912 and 914, both of which recently climbed in value once burgeoning Porsche fans realized their nascent potential, somewhat akin to early water-cooled cars like the 924, 928, 944, and 968—though all those are currently banned from attending Luft.
Meanwhile, 996 and later water-cooled 911s (also banned) steadily gain ground, too, as millennials jump headlong into ownership with what disposable income they can spare. And touring the Porsche-only parking lot nearby revealed even further insight into today's trends, providing almost as good of a show as the main event itself no matter how much originalists might have once turned up their noses in the years before Lufgekühlt pioneered new trends for old air-cooled Porsches.